Affordable Leasing offers
Printer and Photocopier Leasing
We promote wider access to high-quality printing and copier services without the customer having to pay upfront for the equipment. Our equipment leasing services have become a favorite among organizations that require access to the latest printing and copier technologies without having to incur the costs associated with equipment purchase, maintenance and depreciation. Through this model, customers select their preferred equipment, agree on the duration of the lease and payment terms, or the pay-per-copy model, and off they go to start a hassle-free printing and document reproduction experience. This option is also great for organizations seeking to upgrade their office productivity equipment on a tight budget, as it doesn't require a heavy upfront payment as would be the case with an outright purchase.
We are giving worldclass services Since
2010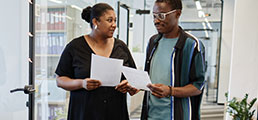 An excellent and hard working team. Thanks to them, we were able to achieve our goal on time, and we look forward to continue working with them in the future.
Er. john Martin
Prodata Technologies Technical team  is the best. They were able to recover your dead printer and bring it back to life.
Jackson Wainaina
I am very happy with the printer they supplied to us. It was affordable and give quality printing.
John Doe
Trusted by over 38k+ Ambitious Brands Across the World